Products | Ziegler ZP | Contra Mount
The Contra Claw Mount is in principle an "inverted" Suhler Claw Mount. The back foot is first fitted and locked, then the front one. The lock then sits on top of the front receiver cover. This type of mount permits the
rings to be fitted on the telescopic sight tube and is the ideal, elegant mount for telescopic sights on repeaters or break-down weapons where a mount with a large ring on the lens is not desired.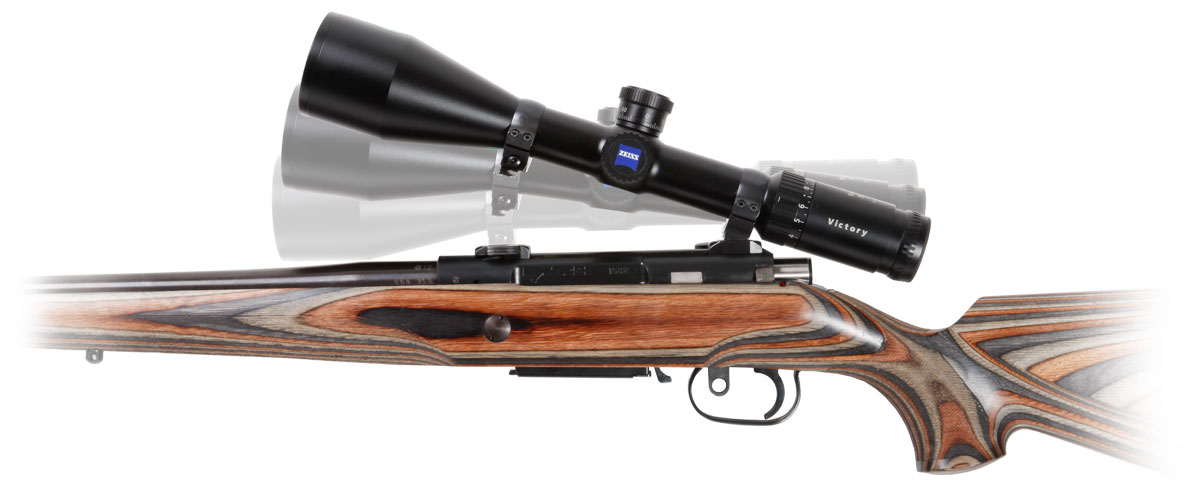 Main Components
Individual hook base and lock base specific to each rifle. (See the list available rifle models here)
Scope attachments: Ring with Hook Feet and Ring with Lock Feet, Picatinny Rail with Hook and Lock Feet..

Guaranteed to Keep Zero
In practice, those using the Ziegler ZP Mount will notice an increase in the precision of their hunting rifle. Especially when firing from a great distance. Control shots will prove that there is virtually no inaccuracy, irrespective of how many times the telescopic sight is mounted and dismounted, and there are no setting shot problems - The Scope Keeps Zero.