AimZonic | Measuring Your Thread
A common problem is finding out what thread size you need for your sound moderator. You can measure this at home with simple equipment, or if you have access, you can use calipers to get an more accurate reading.
Thread Size Metric
Measure the diameter of the barrel thread. This will usually be 13mm, 14mm, 15mm, 17mm or 18mm. Labelled as "A".
Next measure threads peak to peak, labelled as "X" and if it's 1mm or 1.5mm then you have a Metric Thread. Then you use the diameter "A" of the thread to get your size.
E.G. M14 x 1, M15 x 1, M18 x 1 etc.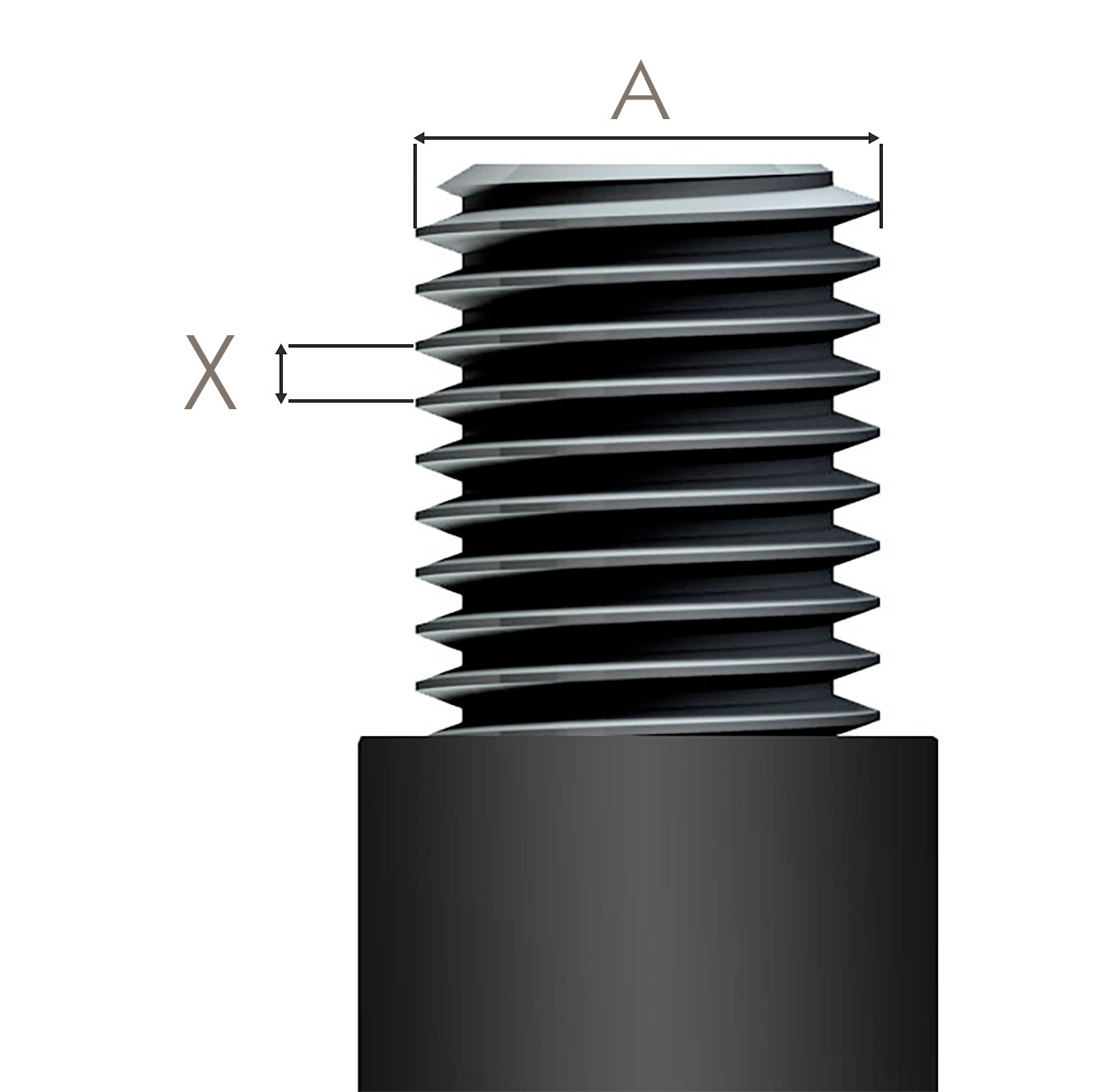 Thread Size Imperial
Measure the diameter of the barrel thread, labelled as "A". This will be 1/2, 9/16, 5/8, 11/16 or 3/4.
Next measure how many thread peaks there are in an inch. Take your measurement valley to valley. As most threads are shorter than an inch, you can measure how many in 1/2" and multiply by 2, or how many in 1/4" and multiply by 4.
If your diameter is 1/2" and there are 14 peaks in 1/2 an inch, there are 28 in an inch. Your size would be 1/2" x 28.
If your diameter is 3/4" and there are 5 peaks in 1/4 an inch, there are 20 in an inch. Your thread size would be 3/4" x 20.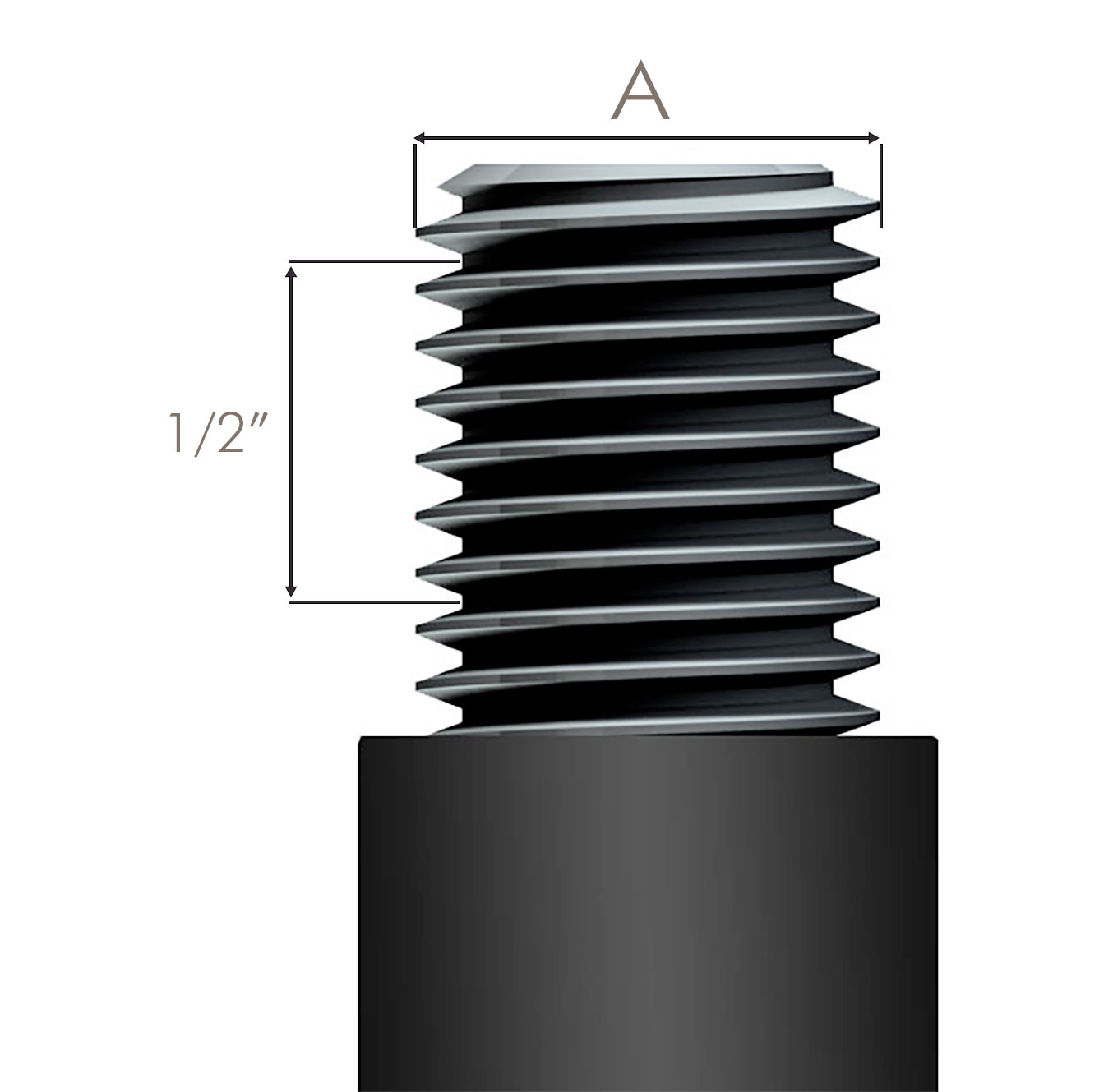 Spigot or No Spigot?
Your rifle may have been screw cut with a spigot. This is to add stability and give a greater area in contact between the thread nut and the barrel. The spigot can been seen if your barrel has a smooth unthreaded section between the end of the normal barrel and the thread.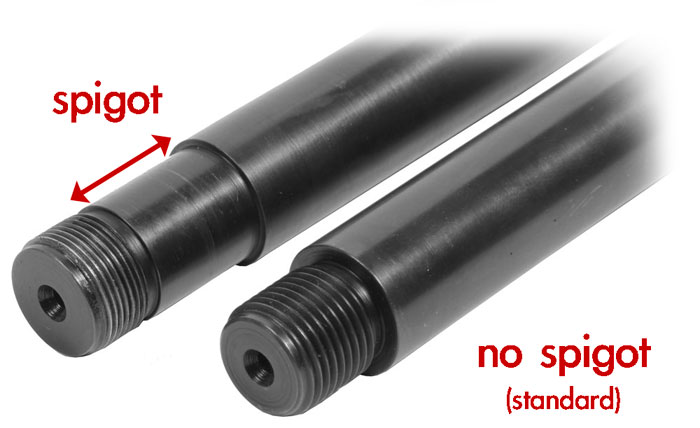 Contact us for more information
If you are finding it hard to obtain the correct size, we may be able to help and talk you through how to measure. Some rifles come with standard threaded screw cuts, this is useful to know and you can contact the rifle manufacturer or visit their website for details.