Products | Schultz & Larsen
Founded in 1889, Schultz & Larsen are known world wide for the excellence of their cut rifled barrels.   In a time when the gunmaking industry seeks to produce barrels quicker and at lower cost, Schultz & Larsen continue to make their barrels using traditional cut rifling with every barrel individually honed with a tin lap. This attention to detail produces amazingly accurate barrels that are not load specific.
Visit our website Great Dane Rifles to find out more detailed information.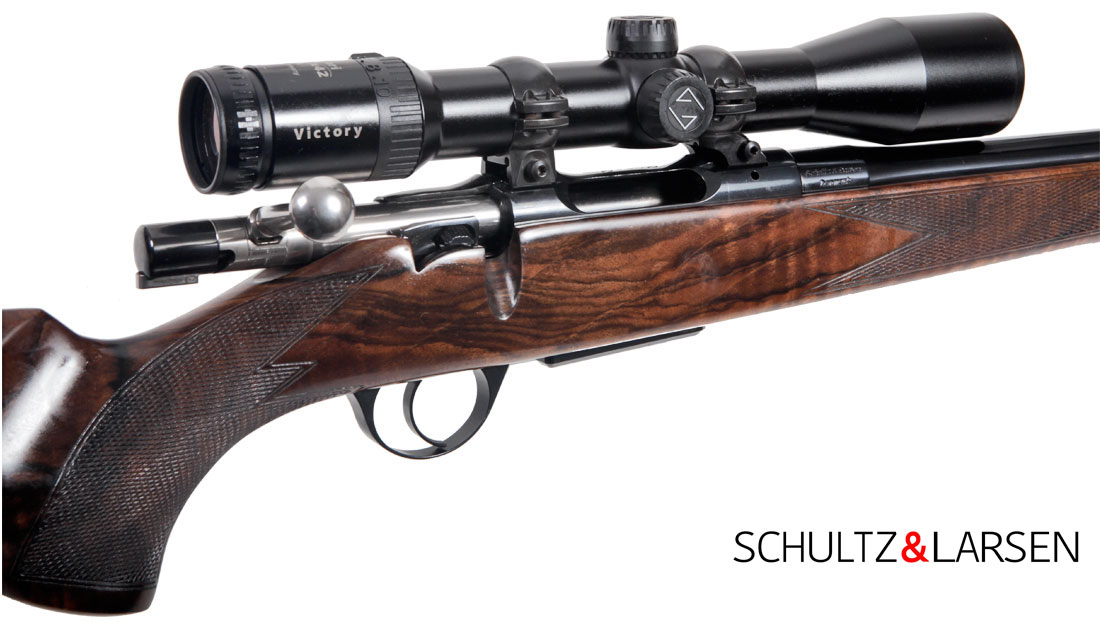 ---
The Schultz & Larsen Professional Bipod by Spartan
This exclusive bipod made by Spartan is a lightweight, quick release answer if you're looking for a bipod for your S&L rifle. It's packed with neat features so it gives the flexibility to mount comfortably in a number of different ways. Featuring a 60º Rotation and a 30º Cant for maneuverability. Locking leg position, with both legs extendable and the option to remove the rubber cap to reveal a spiked end for softer ground. The best part is the quick release system, using a rare earth magnetic fitting in the bipod adaptor, the bipod can be attached or removed in seconds. A must have for any serious hunter. Visit the Alan Rhone Store for More Information.