Service | Barrel Blacking
Barrel Blacking is a chemical process which blues your barrels to make them look like the day they were made. We like to think that this procedure gives your gun a breath of fresh air and re-vitalises old, tired looking barrels. Like Botox for your gun. The turnaround time takes around 2 to 3 weeks from sending them to us, to delivery back to you.

What We Offer
The barrel blacking service is perfect to give your gun a fresh, as new look without breaking the bank. Within 2 to 3 weeks we can re-black your barrels to as new condition and get them back to you ready to be shown off. We suggest using this service if you're planning to sell you gun, and/if your barrels have seen better days. You will need to contact us before sending us your barrels and confirm the price, we may offer discount for multiple sets of barrels.
We also offer a barrel honing service - Find out more
Contact us for a quote - sales@alanrhone.com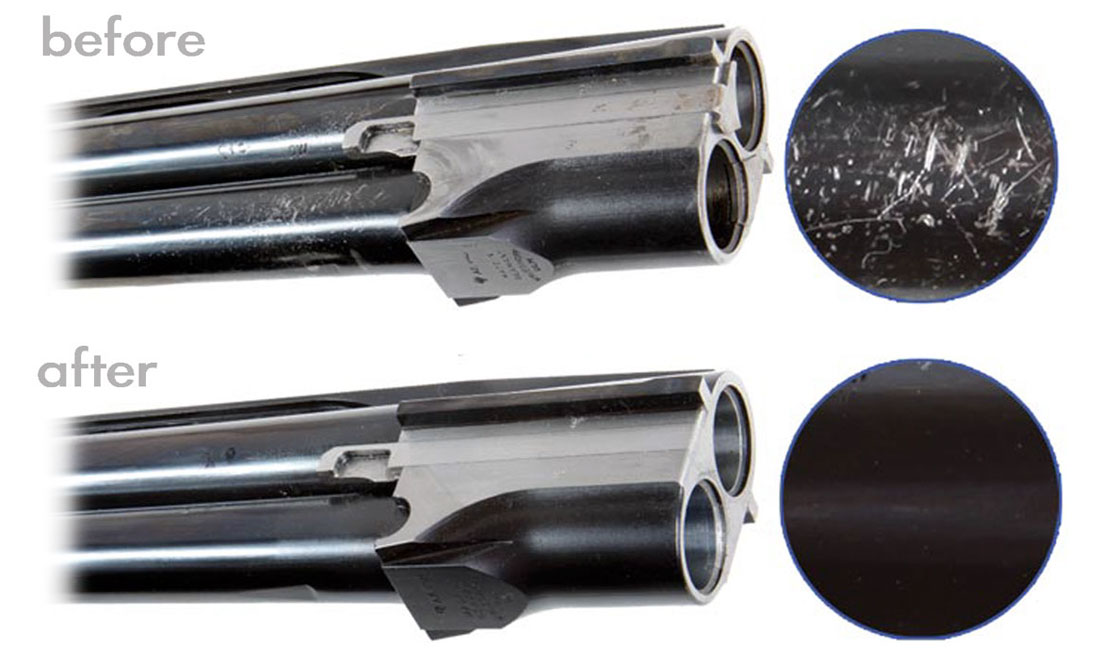 Time to Refresh
Whether you want to simply revitalise your set of barrels, or you're planning to sell your gun for a bit more value, the barrel blacking process is a perfect option. Feel free to contact regarding this service.