Products | Ziegler ZP | Suhler Claw
State-of-the-art production processes, new materials and test procedures produce better solutions today. After two years of development work we have succeeded in redefining the time-honoured Suhler Claw Mount for the 21st century. Hand crafted perfection combined with unbeatable performance characteristics make the ideal complement to your high-quality weapon. New design makes the mount more rigid, tension-free, stable over the long-term and easy to fit.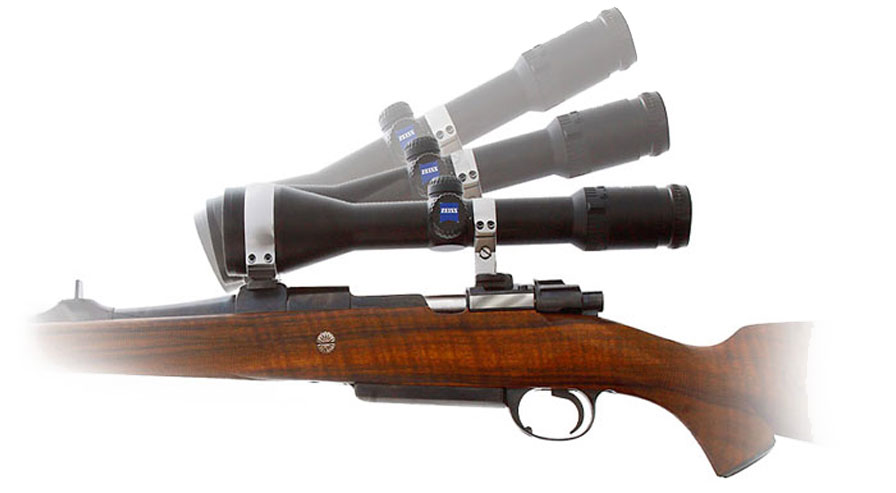 Main Components
Individual hook base and lock base specific to each rifle. (See the list available rifle models here)
Scope attachments: Ring with Hook Feet and Ring with Lock Feet, Picatinny Rail with Hook and Lock Feet..

Guaranteed to Keep Zero
In practice, those using the Ziegler ZP Mount will notice an increase in the precision of their hunting rifle. Especially when firing from a great distance. Control shots will prove that there is virtually no inaccuracy, irrespective of how many times the telescopic sight is mounted and dismounted, and there are no setting shot problems - The Scope Keeps Zero.